Climbers Annuals
If you have a fence or trellis in your garden, you can use it to grow climbers. Climbers are a gorgeous addition to your outdoor garden or landscape. They provide beauty and elegance to any space. A climber will either twine around another object for support or use its unique stems, such as thorns or leaves, to support themselves and grow. Popular types of annual climbers you should consider may include Cathedral Bells, Moonflower, Black-Eyed Susan Vine, Sweet Pea, Mandevilla, Petunias, Hyacinth Bean Vine, and the Spanish Flag. 
Featured
Best selling
Alphabetically, A-Z
Alphabetically, Z-A
Price, low to high
Price, high to low
Date, old to new
Date, new to old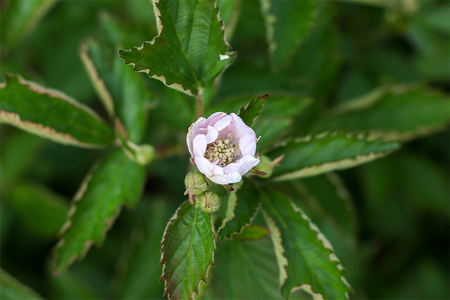 A thornless, self-supporting shrub with a cluster of rose-like pinkish-white flowers. In the early summer, it produces black, glossy, and tasty blackberries. This plant...
Climbers Annuals
Flowering Shrubs
Fruit Bearing
Sun-Loving Shrubs
Trees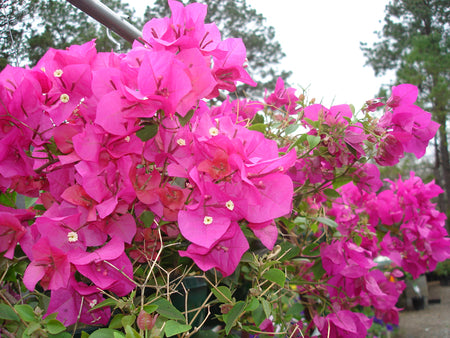 Bougainvillea is a flowering tropical vine that loves the sun and is drought-tolerant. It adds bold color to the home landscape, with large purple...
Annuals
Climbers Annuals
Shrubs
Sun-Loving Annuals