Sod
If you want to have the benefits of having a lush, beautiful, bright lawn without having to grow it yourself, consider choosing sod. Sod, or turf grass, is grass that has already been planted and grown. It's typically sold in sections that are held together by roots. Sod is preferred if you don't want to wait for landscape results in your home or business property. Sod is known to last longer than most grasses you can buy and grow yourself. The most significant benefit is that it can be installed at any time of the year and instantly creates a beautiful yard. 
Featured
Best selling
Alphabetically, A-Z
Alphabetically, Z-A
Price, low to high
Price, high to low
Date, old to new
Date, new to old
St. Augustine grass (Stenotaphrum secundatum) is a fast-growing grass that has a medium to dark green color and coarse leaf texture. With proper maintenance,...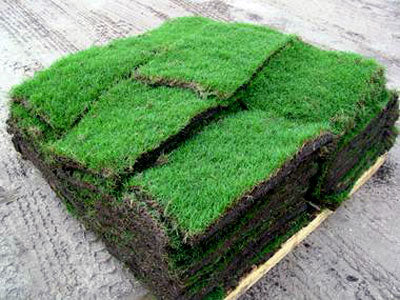 Centipede grass (Eremochloa ophiuroides) is a slow-growing, apple green, coarse leafed turf grass that is used as low maintenance, general-purpose turf grass.